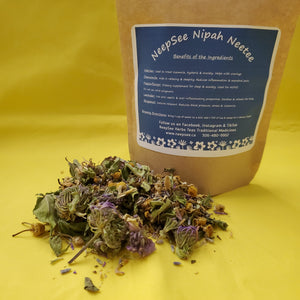 Valerian: Used to treat insomnia, hysteria & anxiety. Helps with cravings.
Chamomile: Aids in relaxing & sleeping. Reduces inflammation & menstral pain.
Passionflower: Dietary supplement for sleep & anxiety. Used for ADHD.
Do not use while pregnant.
Lavender: Has anti-septic & anti-inflammatory properties. Soothes & relaxes the body.
Bergamot: Natural relaxant. Reduces blood pressure, stress & insomnia.