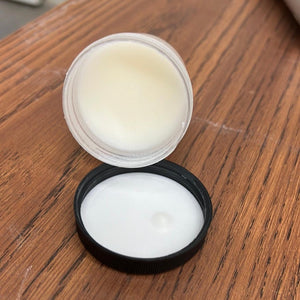 DOES NOT SHIP TO USA or out of Saskatchewan 
Special Salve
permit  #  144072
Used for protection, used for burns, cuts,
Psoriasis, eczema, dry scalp, arthritis, hair loss rheumatoid arthritis, Andy way that a salve would be used and so much more.
 Skin Care - Smoothes and moisturizes skin. Repairs dry, chapped, cracked skin. It relieves itch and helps heal cuts, minor burns and bug bites. It is also a great use on sunburns and swimmers itch.
 Eczema- relieves skin irritation, itching, flaking and dryness, it aids in the healing and helps fight inflammation, helps moisturize the skin and regenerates skin cells.
 Pain- Amazing pain relief  also reduces stiffness and swelling. Great for arthritis, growing pains, headaches, back pain, carpal tunnel, leg and menstrual cramps, muscle stiffness, tendinitis, sore joints and pre/post exercising,
 Cooking- can be used for any type of cooking that involves oil, including pan frying meat and oil in breads and pastries.
 Hair- encourages hair growth and will grow out hair healthier and shiny. It restores hair regrowth to bald spots, and prevents baldness. Also used for removing lice.
 Was also used as a waterproofing agent for leather and as an insect repellent by Native Americans. As well, it was used to oil knives to prevent rusting, a moisturizer to keep drum hide flexible and vibrant and a primary use for fuel in oil burning lamps.
$20 per 2 Oz grams